Jhankriti – A Music Festival and Competition for talents of Delhi-NCR
Organiser ALAP to promote finalists in various ways of Social Media, Sharing of Videos, formation of Choir and  performances.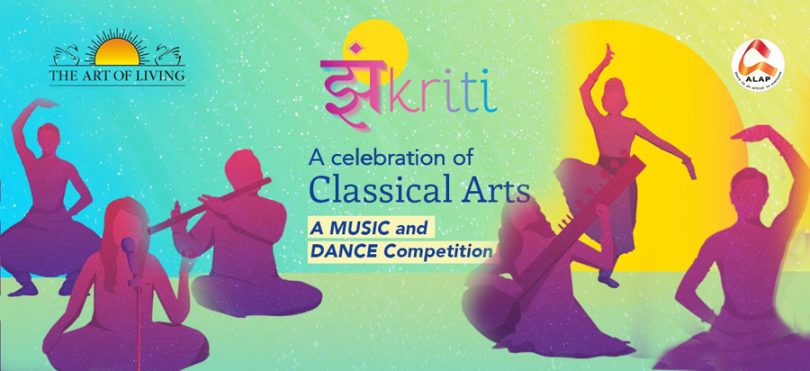 Art of Living Academy of Performing Arts (ALAP) is organising an Indian Music Festival and Competition 'JHANKRITI' in January 2019. This event will be a platform for all musicians and dancers from Delhi and NCR to showcase their talents and interact with Music Maestros.
In this modern era, we rarely get time to work on our creative side and take out time to enrich ourselves with our cultural music.
Our country is blessed with so much of diversity and depth in musical forms. Pure classical music to indo-western Bollywood music, India has been exceptionally appreciated across the globe.
With time, music kept on evolving i.e. from the eternal time of R.D Burman & Lata Mangeshkar (singing), Pt. Birju Maharaj (dancing), Pt Ravi Shankar (instrumentalists) to Arijit Singh(singing), Prabhu Deva (dancing) and A.R Rahman (instrumentalist).
Considering all the great aspect of music, Art of Living Academy of Performing Arts (ALAP) is organising an Indian music festival and Competition 'JHANKRITI', in New Delhi- NCR. Through this event a wave of cultural awareness towards Indian Music will be created. Also, it will promote Indian and light classical amongst youth.
Selected few will also get a chance to intern with the Maestros, Perform in Art of Living Events and be a part of music albums.
The competition is broadly in three fields of Music i.e. Gaayan– classical/semi-classical vocal, Vadan -instrumental/percussion and Nritya – classical dance forms. Candidates from age groups 12 yrs -17 yrs and 18 yrs – 28 yrs can participate in the Jhankriti.
The Vadan (Instrumental/Percussion) field will include wind instruments like Bansuri , Shehnai etc, Percussion like Tabla , pakhawaj etc and  Stringed instruments like sitar , classical Guitar, Sarod, Veena, Santoor etc.
ALAP will promote all the finalists in various ways of Social Media, Sharing of Videos, formation of Choir and  performances.
Winners will get chance to  Audio & video Recording with ALAP and performances at various Art Of Living National Events. They will also be entitled to prize money & trophies and will be get free Internship programme with music maestros.
Selected Applicants will get Certificates from  ALAP Academy.
What better way to start a work-day, than with making plans of doing something different and amazing! 😃😎🗓Mark you calendars for the cultural celebration! 🎉Participate and register : www.jhankriti.comRegistrations close on 20th Dec, 2018😉

Posted by Jhankriti on Tuesday, December 4, 2018
According to an ALAP official, "We have renown artists associated with the event i.e.  Pt. Bhajan Sopori, Dr. Guru Saroja Vaidyanathan, Dr Manikantan, Ms. Usha RK, Dr Chitra Roy, Pt. Vijay Shankar Mishra, Ashwini Bhide."
Art of living organisation have always been seek to take our cultural diversity across the globe by organising one the biggest events like the 'World Culture Festival' and many more.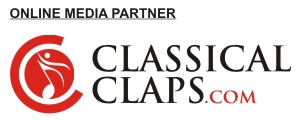 Art and music are basic human functions. Humankind and art cannot function without one another. The interaction with sound is unavoidable, either to make it or take pleasure in it. People have always found music significant in their lives, whether for enjoyment in listening, the emotional response, performing, or creating.
So let's participate and encourage other to own this platform. As, there no bigger achievement than to shine on the stage, for an artist!
For further information and Registration CLICK HERE