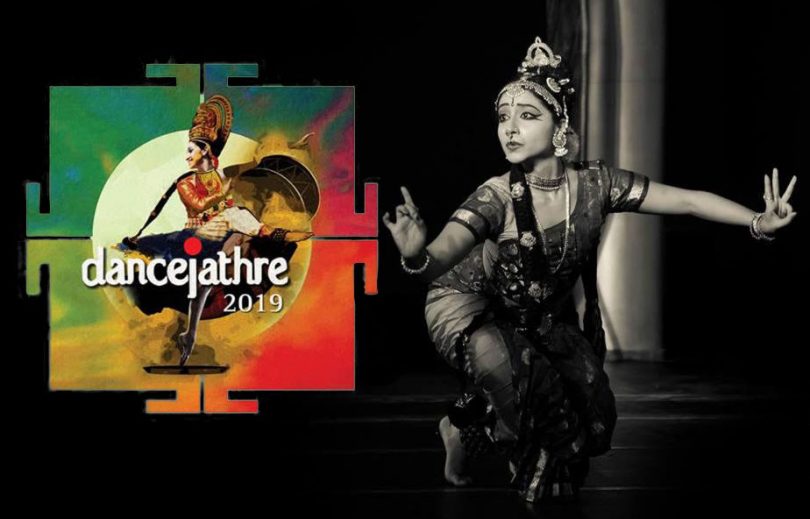 Shambavi School of Dance, Bangalore, has organised India's first dance fair, known as Dance Jathre on Saturday 26th January and Sunday 27th January at Shankara Foundation, Kanakpura Road, near Yelachenahalli Metro station in Bangalore. The first of its kind, is unique in various ways, as in one roof you get to see stalls, competitions, workshops and performances in the evening by accomplished performers. From costumes to make-up, jewellery, music cassettes and everything connected with Indian classical dancing can be spotted in this unusual fair.
This festival is organised every once in two years, by Shambavi. School of Dance with the support from the Ministry of Culture, Government of India, Sangeet Natak Akademi and the Government of Karnataka. Shambavi School is headed by renowned Kuchipudi exponent and actress Vyjayanti Kashi.
Vyjayanti says "When I was a child I used to attend a lot of festivals with festivity and as I grew up I thought why not have a festival of dance in the similar style that would enhance lot of interactions and inter-mingling with dancers and scholars from India and abroad, that's how it all started, today it has become one of the most popular dance festivals of the country and everybody looks forward to it".
On the first day the festival starts with workshops on varied styles and facets by accomplished exponents in the morning from 10.30am by Padmashree Geeta Chandran in the Bharata Natyam style, followed with a workshop in Kathak by young and brilliant exponent Anuj Mishra from Lucknow, Dandiya by Bhumi Thakkar from Ahmedabad, art of choreography by Mayuri Upadhyay, Natyagraphy by Vijay Madhavan from Chennai and in the Odissi style by Padmashree Illeana Citaristi from Italy,
Besides solo and group dance competitions that will happen simultaneously, performances in the evening will begin at 6 pm on both the days. The performers will be Geeta Chandran and group, Odissi by Sharmila Mukherjee and group and Kathak by Anuj Mishra and group. During the day Dancescapes, an exhibition of dance photography will be exhibited by young photographer Madhusudan S Menon from Mumbai.
The workshops on the second and final day of the festival will commence with Manipuri by Priti Patel from Kolkatta, Kalbeliya by Bhumi Thakkar, dance and fitness by Jayashree Rajagopalan, movements by Devesh Mirchandani, metaphor in dance by Poornima Gururaja, the flow of movements by Adrienn Izsepi from Hungary and the significance of rhythm in dance by Lata Surendra.
The evening session will commence with solo and group performances by winners of the competitions, the confluence of Mohiniattam and Kathakali by Probal Gupta, who specialises in "stree vesham"(female disguise), Kuchipudi by Vyjayanti and Pratiksha Kashi and the talented group and the festival concludes with Manipuri by Priti Patel. A must watch for all dance enthusiasts.