DCDA Kolkata celebrated their most awaited Indian Classical Dance and Music Festival 2019 at Kolkata on 3rd of February 2019. With a full packed audience, the festival showcased all the classical dance forms with a brilliant presentation at Mohit Moitra mancha.
On the eve they renowned Bharatnatyam guru and Director of Kalasrishti, Smt. Sujatha Ramalingam was the chief guest. Famous Dancer and choreographer from Bangladesh Mr. Sohel Rahaman, Bharatnatyam guru Sangeeta Aich Bhowmik were also present on the evening as another chief guest along with other dignitaries Smt. Nandini Chowdhury Mohanty, Mr. Tanay Haldar, Mr. Bittu Mondal, Mr. Parichay Chakraborty.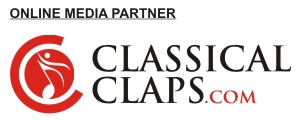 Performers from all over India enthralled the audience with their perfections and brilliant performances. Performers were felicitated and honoured with awards. Festival started with the renowned Kathak dancer Debarati Dasgupta's performance. Rupa Sarkar, Shivangi Ratna Barua, Debolina Dutta, Somnath Deuri, Sanchari Banerjee, Susmita Roy, Bhagyashree Otta, Poulami Das, Sohini Pyne, Sangeeta Aich Bhowmik & her team, Angik performing arts, Odissi exponent Shatabdi Mallick & Manoj Kumar Pradhan, Satabdee Banerjee, Deepak Gangani & Richa Joshi, Rumela Bose, Jugnu Kapadia, Daliya Karmakar also performed in this festival.
Festival was directed by Sri Aloke Dasgupta and Headed by Soma Dasgupta, Admin, DCDA KOLKATA and Subhasis Dutta, Joint Admin, DCDA KOLKATA.