The Unheard Plea: An Epic Heroine In Kuala Lumpur
Bharatanatyam dancer and choreographer Neha Mondal Chakravarty's solo dance theatre production "The Unheard Plea" will be premiered in Kuala Lumpur on 10th May 2019.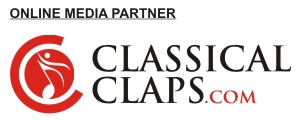 The Unheard Plea dwells around Draupadi, the epic heroine of Mahabharata, who was a woman way ahead of her time. Emerging from the sacred flames, she was raised to fulfil her father's desire for revenge.  Of unparalleled beauty, she was an epitome of femininity, compassion and virtue. Fiery, intense and emotional, she remains an icon of early feminism today. Draupadi, a woman who boldly acknowledged her sexuality. Fearless and outspoken, she dared to question the ordains of a patriarchal society. Her intelligence and knowledge of state affairs were considered no less than that of any Man at that time. Her skilful use of intellect helped vanquish her tormentors and rescued her husbands from humiliation and misery.
Her destiny though was dictated by a prophecy during her birth. She often became a victim of circumstances. A polyandrous marriage is thrust on her, she is disrobed in a court of men, loses her sons in the war and is finally abandoned by her 5 husbands. But she stood unflinching in the face of trials and emerged determined and strong.
Her story is a voice against the oppression of women, relevant to this day. A voice that inspires, questions, reacts and claims justice.
The Unheard Plea is a 75-minute solo dance presented with English dialogues and lyrics in Sanskrit and Manipravalam to accompany the modern adaptation of the Indian mythology.
As a Bharatanatyam Dancer and a person delving with creativity, Neha has often contemplated on taking subjects that raises uncomfortable questions, gender bias is a stigma under which we all have grown up. Even if not directly affected, but it does affect society and indirectly the people living in it. This project is her brainchild, through the eyes of Priya Krishnadas who immediately responded and consented to the idea. Priya is an accomplished Mohiniattam Danseuse who is well read with scriptures and Indian Mythology, and writes blogs, also assists dancers with research work.
The music has been composed by Delhi based Carnatic vocalist and Composer Smt. Sudha Raghuraman. In Neha's words "Her music has given soul to the production by her choice of ragas and soulful singing, amplifying and highlighting every mood of the character."
The script and the songs are originally written for the production. Each idea was conceived and conceptualised keeping in mind every stage in Draupadi's life ranging from being naive to arrogant, as a strategist at the same time an opportunist, being in love and out of love, eventually acted as a catalyst in getting her closer to her destined purpose in life. The songs are penned by Dr. C.K Jayanthi who is a Sanskrit scholar and Shri Suman Pokhrel, a multilingual poet, lyricist, playwright and translator from Nepal.
The Unheard Plea
10 May 2019 at 8 pm
Venue: Shantanand Auditorium, Temple of Fine Arts
Box Office Information:  +6010-2150351 or Book Your Ticket Online HERE