Rivers – Tabla by Shawn Mativetsky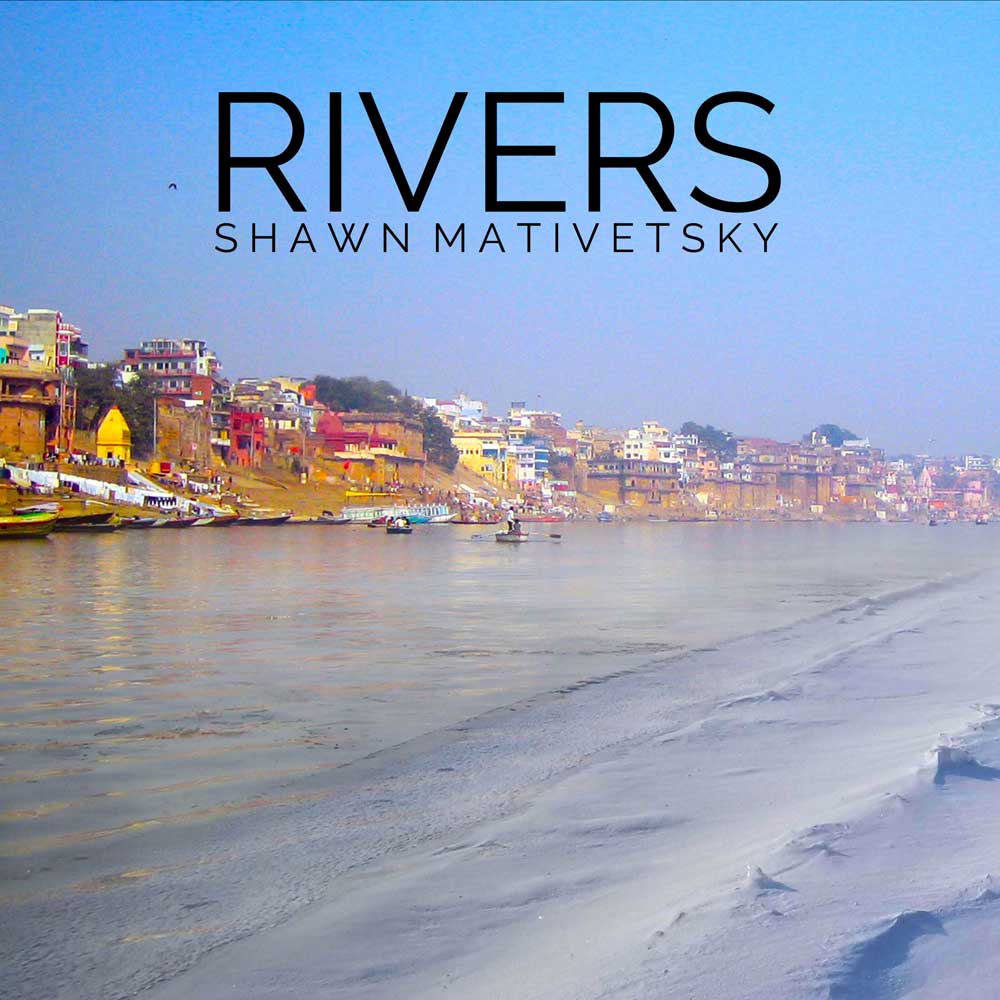 Shawn Mativetsky presents his new solo tabla album, Rivers, a rhythmic journey to Varanasi, India! Accompanied by George Koller on dilruba, this tabla solo recording is rooted in the rich traditions of the Benares style of tabla playing, combining creativity and spontaneity, voice and percussion. Exponent of the Benares gharana, Shawn Mativetsky is a disciple of the legendary Pandit Sharda Sahai.
This tabla solo is set in the principal rhythmic cycle of North Indian classical music, Teentaal, a 16-beat cycle. The Vilambit Laya (slow tempo) section focuses on theme-and-variation improvisation, while the Madhya Laya (medium tempo) section features fixed compositions. All the repertoire performed is traditional, having been passed down from generation to generation, from Guru (teacher) to shishya (disciple). The tabla solo is accompanied by a repeating melody, called lehra, which serves to provide an aural outline of the underlying cycle. Typically, a single melody is played throughout the entire solo, however for Rivers, five different ragas have been carefully selected, each specifically chosen to evoke a different mood, creating a distinctive flavour for each section of the solo.