Nrutyanushthan on Silver Jubilee of Natraj Pt. Gopikrishna Jayanti Mahotsav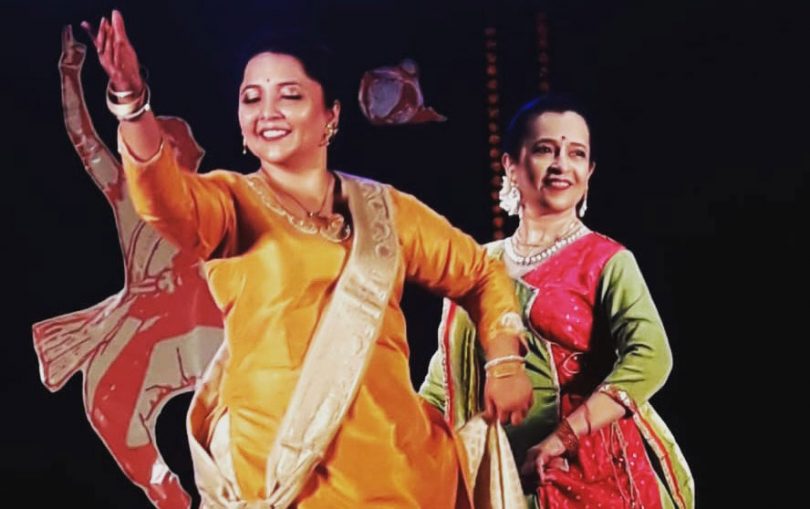 Kirti Kala Mandir, one of the illustrious institutes of Nashik, amazed the art lovers with a 3 day series of a feast, that took place from 22nd August to 24th August. The year 2018 proves to be exceptional as it celebrates the 'Silver Jubilee' of Natraj Pt. Gopikrishna Jayanti Mahotsav. In the dance academy's 43 years of the journey since establishment, Rekha Nadgauda, Director of KKM, has always successfully come up with unique ideas to preach more about the wonderful artform of 'Kathak'.
One such prominent dance festival 'Nrutyanushthan' was organized throughout the year on the occasion of 25th year of the fest, where 25 shagirds of 25 eminent gurus across the country were invited in the city to portray their talent and influence the aspirants.
From promising artists to maestros, select talented dancers contributed their part in the progression of Nrutyanushthan as Nashikites were privileged to witness their ardent presentations. As the concatenation of performances came to an end, the ceremony reached its zenith from 22nd August at Parshuram Saikhedkar Natyagruha, Nashik.
The opening of this grand ceremony was done by popular danseuse Aditi Nadgauda Panse (Nashik). She presented a unique set of composition called 'Dakshina' (5.25 beats) under the guidance of her Guru Rekha Nadgauda. 'Ram Vandana' followed by a series 'Bandish' that portrayed a Nayika was beautifully expressed by the dancer.
In the 2nd half of the show, the audience witnessed an eye-pleasing performance by Vishal Krishna (Benaras). This young & talented dancer mesmerised the audience with his skilled yet poised dance which included teachings of Pt. Gopi Krishna!
The eve of 23rd  August had a solo performance of Savita Godbole (Indore) who presented Lacchu Maharaj's teachings with ease along with few renowned thumris.
The latter part of the eve included an unusual group choreography by Ashwini Kalsekar (London) called 'Jukebox: Kathak beyond tradition'. Sequences from worshipping Guru's presence-Guru, appreciating nature's elements-Maha, Rubik's cube, Bhakti, Game of claps, to Nayika, Doha, Telecommunication pleased the audience!
Director of Kirti Kala Mandir, Rekha Nadgauda herself performed at the closing function on 24th August. She impressed the art lovers with her soulful performance.  In the first half, she performed a series of expressive evocations of Ganesha, one involving an effortless transformation from Lambodar to Mahodar, Gajanan, Vighanavinashak. She also gave a virtuoso display of rhythmic skills, first singing out vocal chants, or bols, corresponding to specific cycles of beats, then translating them into eloquent displays of footwork, amplified by his anklets of tiny bells.
Second half was a pleasant surprise as Rekha's elder daughter & Shishya Ashwini Kalsekar joined her and creating a history never before.
"Ceaseless respect and profound love for dance inspired me to commence with the idea of Jayanti Mahotsav in the memory of my Guru" says Rekha Nadgauda as she delightfully awaits for the concluding ceremony of the year.
Also read: एकल नृत्य प्रस्तुतियों का नृत्यानुष्ठान