Nrityaitava 2018 – A tribute to Mrinalini Sarabhai on her Centenary Birthday
Toronto based Omkara Academy of Dance organized its 1st Annual Festival of Dance "Nrityaitava 2018", this event was dedicated to Late Mrs. Mrinalini Sarabhai "Amma" on her Centenary Birthday by the Director of the Omkara Academy of Dance as a respect to her Guru. The event was held at the Cryil Clark Theater in Brampton Ontario on the 16th September 2018.
Approx 40 students participated from the age of 6 to 40+ performed on stage.
"Bharatanatyam is a pre-eminent Indian Dance form whose foundations can be traced back to ancient Sanskrit text in 2nd century CE. It is one of the oldest classical dance forms of India is regarded as the mother of many other Indian classical dance forms. That's the reason we named our event as Nrityaitava – A dance leadership", says Rupal Patel, Director of Omkara Academy of Dance.
According to Rupal "It's my personal belief that you solely preserve culture, but culture evolves with the society. Preserve means you want to contain it, contain what's good, memorable and most enduring. Variants spring up to evolve the culture. Since nations, and people are now blending at some level as we in Canada are, culture too blends and finds new norms. Culture is a living thing and definitely growing in different directions for different people. From a human aspect, that art, those achievements, truly give a place, a sense of place, and makes those places and their people, unique, interesting and attractive."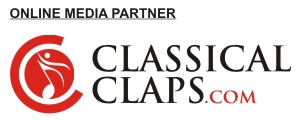 The audience was spellbound during the entire event watching Rupal and her students performing Dance Ballets, Dance Dramas, Indian Folk. It is not easy to find impeccable dance, aesthetics and a great theme come together as it did at "Nrityaitava 2018".
Choreography and Music played an integral part in this production, which not just to convey the mood and ambiance, but also it acted as a vehicle for expression. The program was choreographed by Guru Bijoy Shivram and Rupal Patel.  This was the best tribute a student can give it to the Gurus.
Both Guru Bijoy Shivram and Rupal Patel had worked and trained under Mrs. Mrinalini Sarabhai "Amma" and Guru PS Ramaswamy.