Founder of Maihar Gharana Annapurna Devi passes away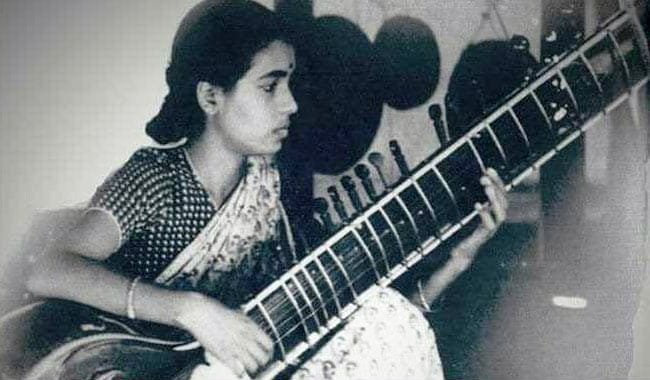 Renowned musician Padma Bhushan Annapurna Devi passed away yesterday early morning (Saturday, October 13) in Breach Candy Hospital at Mumbai due to various health issues.
First wife of sitar maestro Pt. Ravishankar, Annapurna Devi was born in 1927 in Maihar, Madhya Pradesh in 1927, She was a prominent figure of Hindustani classical music.
She was first trained in classical music under her father Ustad 'Baba' Allauddin Khan, and established the Maihar-Senia gharana with his help. She trained many popular musicians like Hariprasad Chaurasia (Bansuri), Aashish Khan (Sarod), Amit Bhattacharya (Sarod), Bahadur Khan (Sarod), Basant Kabra (Sarod) etc.
Prominent people from all walks of life paid their homage to late Annapurna Devi.
Former President Dr. Pranab Mukherjee tweeted  "My deepest condolences on the passing away of Padma Bhushan #AnnapurnaDevi, one of the most talented surbahar players of our country. She will forever be remembered for her invaluable contributions to Indian music."
Sarod maestro Ustad Amjad Ali Khan said "She was like an older sister to me."
M. Venkaiyah Naidu, Vice President of India said, "Saddened by the passing away of legendary Hindustani Classical Musician, Annapurna Devi. She left a rich legacy & her death is a great loss to world of music."
Shri Shivraj Singh Chouhan, Chief Minister of Madhya Pradesh said, "the passing of the legendary musician is a big loss to Indian Classical Music and Madhya Pradesh."
Remembering Annapurna Devi, Sitarist and composer Shubhendra Rao said, "She was absolutely amazing musician who practised music as a spiritual journey.Blessed to have met her a couple of times. She once said,"Beta, you are just like Shubho(her son) to me and your father, Rao has even named you after Shubho!"