DCDA Kolkata's Indian Classical Dance and Music Festival 2019
DCDA KOLKATA, a Kolkata (West Bengal) based organisation working on the promotion and preservation of classical dance and culture in eastern India, are dedicatedly organising national and international classical dance festival.
DCDA's Admin Soma Dasgupta and Joint Admin Subhasis Dutta informed that "The first edition of Indian classical dance festival is going to be held on 3rd February 2019 at Mohit Moitra Mancha, Kolkata. All 8 classical dance forms are going to be featured in this festival along with Bengal's Gaudiya in this festival."
The list of performers includes many national level scholars and Doordarshan graded artists. Artists include Shibangi Rattna Baruah (Sattriya) from Guwahati, Assam, Shatabdi Mallick & Manoj Kumar Pradhan (Odissi) from Odisha,  Deepak Gangani & Richa Joshi (Kathak) from New Delhi, Jugnu Kiran Kapadia (Bharatanatyam) from Gujrat, Bhagyashree Otta (Odissi) from Odisha.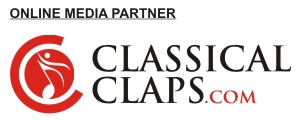 In addition, artists from Kolkata Sangeeta Aich Bhowmik & Sankaravarnam (Bharatanatyam), Rumela Bose (Kathakali), Sanchari Banerjee (Kuchipudi), Daliya Karmakar (Manipuri), Susmita Roy (Mohiniyattam), Debolina Dutta (Odissi), Rupa Sarkar (Bharatanatyam), Angik Performing Arts (Bharatanatyam), Poulami Das (Kathak), Sohini Pyne (Kathak) and Satabdee Banerjee (Gaudiya) will also perform in the festival.
DCDA Kolkata's Indian Classical Dance Festival 2019
Date: Sunday, 3rd February, 2019, 4.30 pm onwards
Venue: Mohit Mitra Manch, Kolkata