Connectivity with Divine through Music and Meditation
Sangeet Natak Akademi celebrates 'Yoga Parv' on International Day of Yoga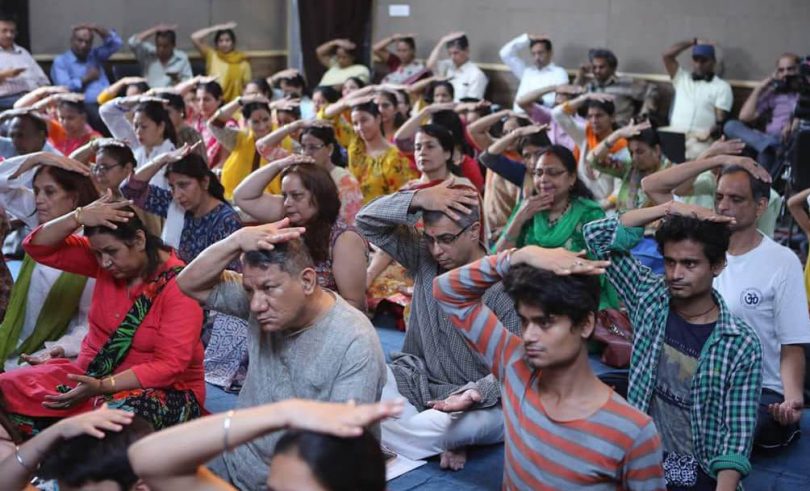 To celebrate the International Yoga Day, a two day Sahaja Yoga workshop "Connectivity with Divine through Music and Meditation" was conducted by Sangeet Natak Academi as 'Yoga Parv', in Delhi on 21st and 22nd June 2018. Conducted for the general public, it was the most appropriate programme on the occasion of World Yoga Day as well as World Music Day.
The essence of the workshop was to enlighten people by introducing them to a unique method of meditation based on an experience called Self Realization (Kundalini awakening) which results in an inner transformation that makes an individual balanced, moral, integrated and united. Role of music in spiritual accent was emphasized by conducting the sessions with devotional music. Music is indeed a stimulant for your soul as it soothes our mind and body. As every genre of music has its own history, so does classical music, which is a noble one, and is indeed enjoyable and inspiring for those who love such genre of music.
It is scientifically proven that when one listens to classical music, there's a trigger of chemical reactions in the brain which helps in decreasing depression and stress levels.
It was heartening to see the overwhelming response of the seekers despite the scorching heat of Delhi.
The positive feedback from the participants made it evident that they felt the divine vibrations and the inner peace which is the need of the hour. To assist people in their pursuit to grow further in this spiritual journey, pamphlets were distributed for the follow-up program.
The live webcast of the workshop was appreciated by many well-known patron artists of the Akademi also across the globe.