Akhand Ghungroo Naad – A tribute to Guru Rohini Bhate
A 12-hour continuous performance featuring 11 kathak dancers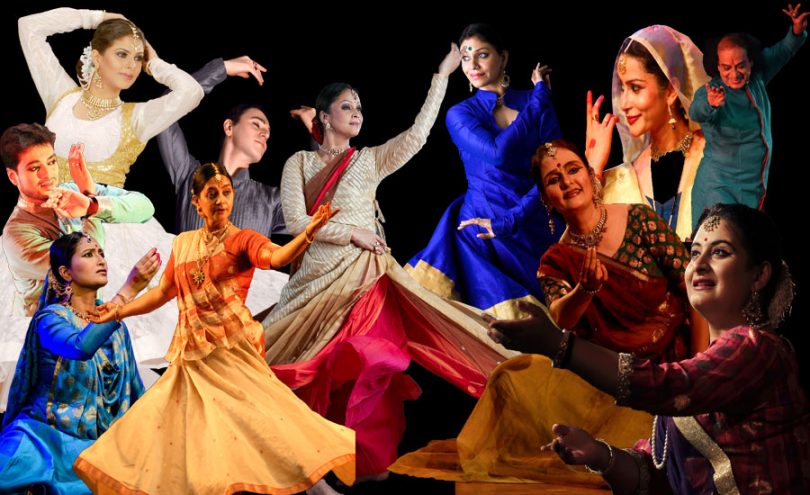 Guru Smt. Shama Bhate's Naadroop school of Kathak dance has been paying tribute to late Guru Rohini Bhate's memory, her immense contribution and dignified persona through a unique event 'Akhanda Ghungroo Naad' every year on her birthday 14th November.
During the event, the resonance of music/dance remains continuous for 12 hours without a minute's gap. Many artists who wish to pay their tribute to join the Akhanda Ghungroo Naad on this day. However, Guru Shama Bhate calls it a very informal affair.
She said, "My Guruji Rohiniji Bhate placed the high values like integrity, classicism, substance in high esteem all her life. She believed that these values can be upheld through solo presentations only. The solo format of Kathak enables an artist to grow and the form to expand, thrive and enrich."
As a tribute to her phenomenal work in the field of Kathak dance, we thought that 'Akhand Ghungroo Naad' would be the right obeisance.'
This year the 'Akhand Ghungroo Naad' will be held on 15th Nov 2018 at Jyotsna Bhole Sabhigriha, Pune whole day, to commemorate Guru Rohini Bhate's 10th Death Anniversary and 11 Kathak dancers from all over the country, from different styles and different philosophies to pay tribute to her.
Kathak dancers who are going to perform in Akhanda Ghungroo Naad, are Ragini Maharaj, Manisha Gulyani, Nandini Mehta, Vidha Lal, Souvik Chakraborty, Alpana Vajpeyi, Gauri Diwakar, Swati Sinha, Ashim Bandhu, Madhu Natraj and Dheerendra Tiwari.