21st show of Ninad Concert Series in Mumbai
To be organised under NCPA Dance Season
The 21st Show of Ninad Concert Series is going to be held in Mumbai on the auspicious occasion of Basant Panchami, i.e. Sunday, 10th February 2019.

Organised by Ninad Center For Performing Arts, Ninad Concert Series is one of the most awaited events on the classical dance calendar of Mumbai.
Dr. Tina Tambe, Kathak Exponent and Artistic Director of Ninad Center for Performing Arts informed that 21st show will feature Kathak solo performance by V. Anuradha Singh and Bharatanatyam solo by Shashikala Ravi.
V. Anuradha Singh is a disciple of late Pt. Kartikram Ji, who was a senior renowned performer in the court of Raja Chakradhar Singh of Raigarh, while Pune based Shashikala Ravi is trained under Natya Kalanidhi Smt. Swarna Saraswathy and Smt Kalanidhi Narayan.
The concert will begin with kathak performance by students of Ninad CPA, who will present choreographies of Dr. Tina Tambe.
Dr Tina says, "We had started Ninad Concert Series as a monthly concert with an idea of creating a good platform for dancers and to connect more and more people to the classical dance as audience. After a short gap, when we decided to organize something under NCPA's initiative of Mumbai Dance Season, I thought this would be the best time to start it again."
"Organizing such concerts on regular intervals need a lot of time, energy, patience and of course funds. Being a performer, teacher and a choreographer along with running an affiliated examination center of Gandharva Mandal, and belonging to a middle class family it became difficult to commit the required time energy and money to organize this series", adds Dr. Tina.
Despite all the challanges, Dr. Tina wishes to continue organizing the Ninad Concert Series because past 20 concerts were able to attract good audience and provide a platform to over 80 upcoming as well as established artists and have connected a whole lot of new people to the classical dance audience.
She says, "I request art lovers and patrons of art to come forward and help us in this initiative by financial support. Also, I request audience to come in large numbers and support us in preserving, promoting and propagating the cultural tradition of classical dances."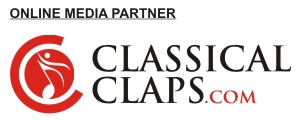 The event will be held on Sunday, 10th February 2019, at Juhu Jagruti Hall, Mithibai College, Juhu at 2.15 pm, and it is open for all on first come first basis.